I have not received any National Security Letter.
Please join the Electronic Frontier Foundation ( EFF.org ) and the fight for your rights on the Internet.
Please join the Union of Concerned Scientists ( uscusa.org ) in bringing science into improving all our lives (everyone is welcome to join).
Public Domain works are a vital part of any culture and there are repeated attempts to erode the Public Domain. For more information see the Center for the Study of the Public Domain at Duke University.
David A's Europa
Europa As Purchased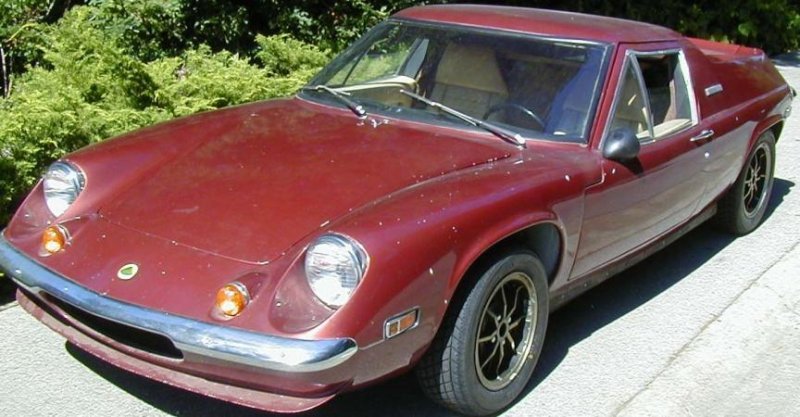 When I bought in 1982 the paint was a beautiful maroon with gold flecks. Within a few years the paint had turned brownish and muddy. The paint was also brittle and flaked off (exposing primer) very readily: touch it with anything hard and it would flake. I wonder where the previous owner had it painted just before I bought it? A few hidden spots showed the original Pistachio Green color. The owner took me on a scary-fast test drive through Foster City residential streets (and some local residents objected noisily to his antics in a local cul-de-sac). I don't really have any digital pictures of it as-purchased. The engine compartment was really really dirty and oily.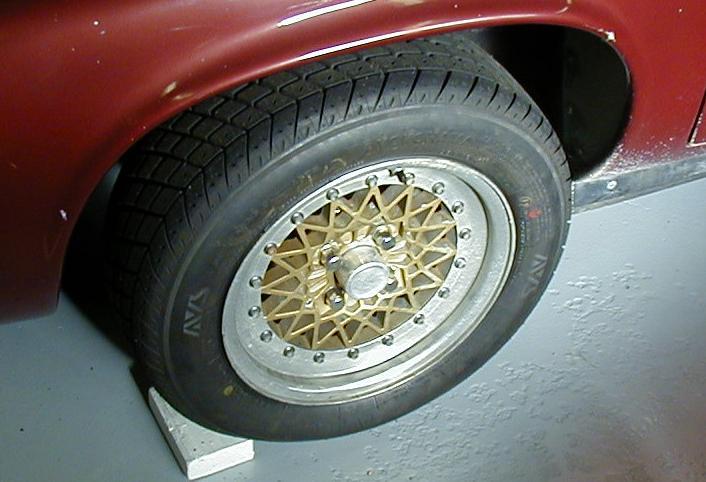 The Compomotive wheels were quite nice looking. Being 3 piece wheels (5.5 inches wide) there were seals, and the seals do not work for too many years before leaks set in. I had them resealed in San Francisco (perhaps late 80's?). Instead of putting in new Orings and new bolts they just put some soft glue around the insert (the gold colored piece) inside the tire. It worked for a few years...
I bought some used Brand Lotus wheels from an East Bay Europa owner (rather past-owner) but after some years realized only 2 of the 5 I hadd were actually straight -- I sold those to a Europa owner who prized originality. And junked the other three.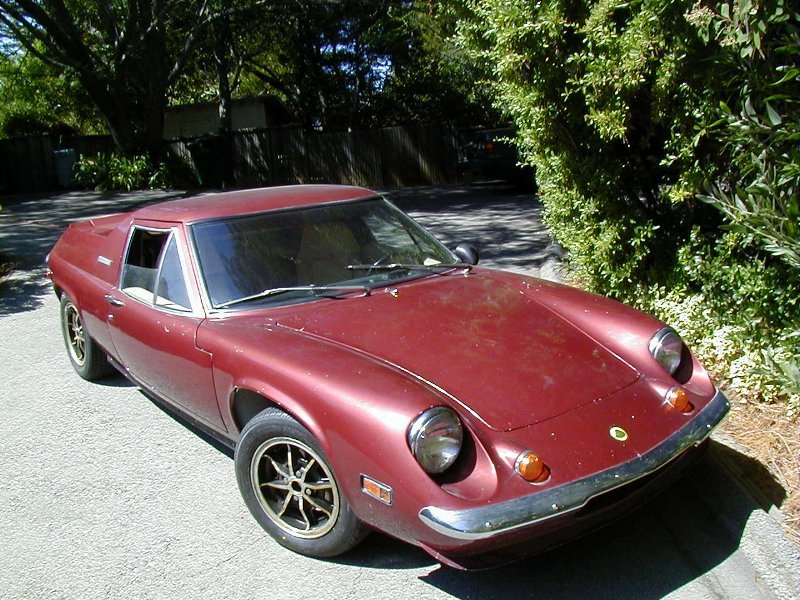 The above is post-restoration but before repainting. Where paint chipped off (many places) a grey primer shows.
Of course the square shoulder wheels are nearly impossible to center properly (being bolt-centered by design). See the tools page for a centering tool set example.
I no longer have any of the wheels pictured or described in this page.

This work is licensed under a Creative Commons Attribution 4.0 International License.