I have not received any National Security Letter.
Please join the Electronic Frontier Foundation ( EFF.org ) and the fight for your rights on the Internet.
Please join the Union of Concerned Scientists ( uscusa.org ) in bringing science into improving all our lives (everyone is welcome to join).
Public Domain works are a vital part of any culture and there are repeated attempts to erode the Public Domain. For more information see the Center for the Study of the Public Domain at Duke University.
David A's Europa
Zetec/336 speedometer drive
I got rid of the 336 angle drive and drive the speedometer directly from the gearbox. This is trivial to do given the speedometer is electronic and there are just a couple of wires to attach to the pickup. I made the alloy stand-off tall so the sender (which is rather wide) would clear the transmission end cover. The drive between the drive gear in the transmission and the sender is a simple piece of welding wire with ends hammered to make them square!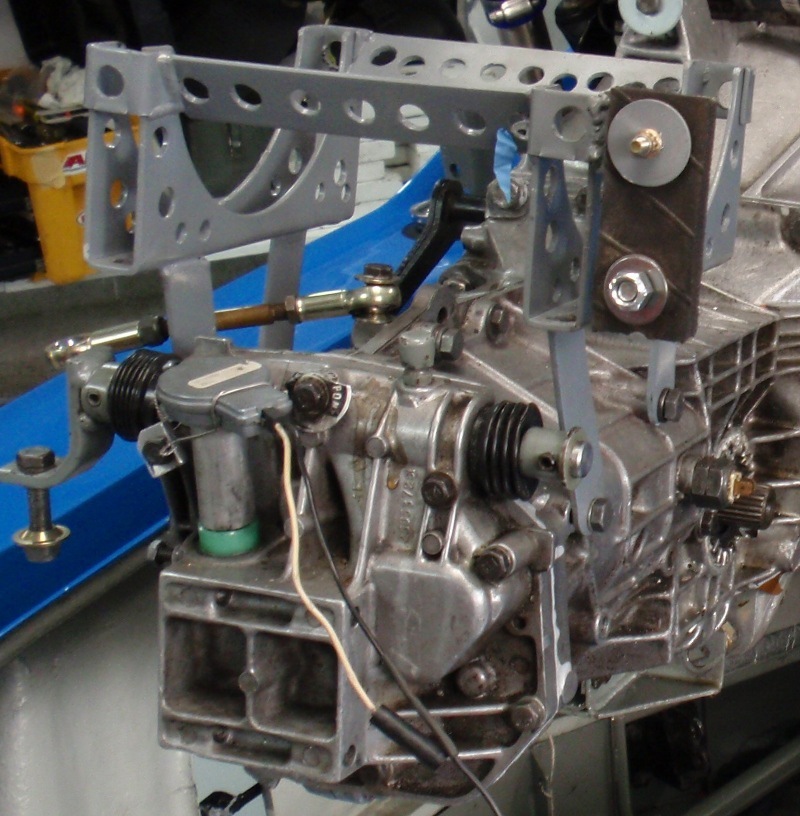 The steel brackets in the picture are the exaust mount. Drilled to add lightness as the bracket is much stronger than it needs to be.

This work is licensed under a Creative Commons Attribution 4.0 International License.