I have not received any National Security Letter.
Please join the Electronic Frontier Foundation ( EFF.org ) and the fight for your rights on the Internet.
Please join the Union of Concerned Scientists ( uscusa.org ) in bringing science into improving all our lives (everyone is welcome to join).
Public Domain works are a vital part of any culture and there are repeated attempts to erode the Public Domain. For more information see the Center for the Study of the Public Domain at Duke University.
David A's Europa
TwinCam Lotus engine
Notice the very nice aluminum alternator drive. Much lighter than stock. You can see the Odyssey PC680 battery (the red under its holddown cover, left front of the engine compartment.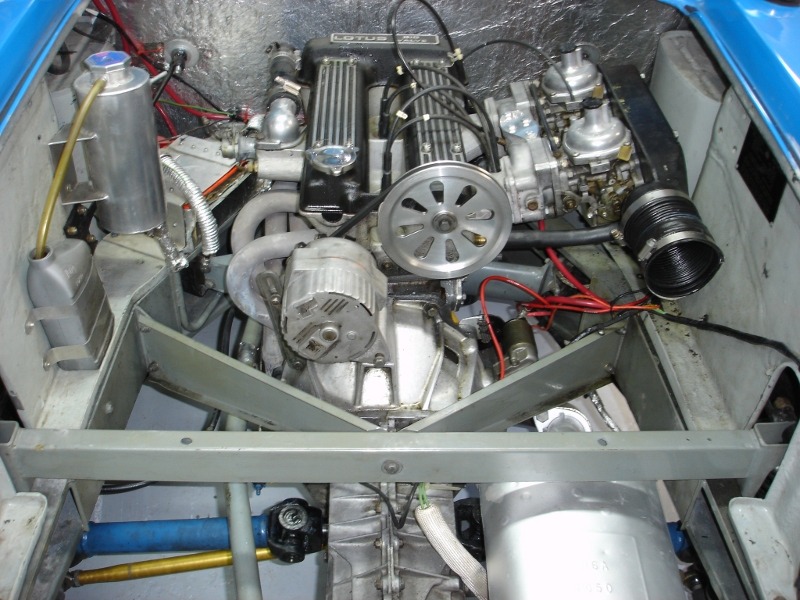 This work is licensed under a Creative Commons Attribution 4.0 International License.