Europa
Front Sway Bar
Front Sway bar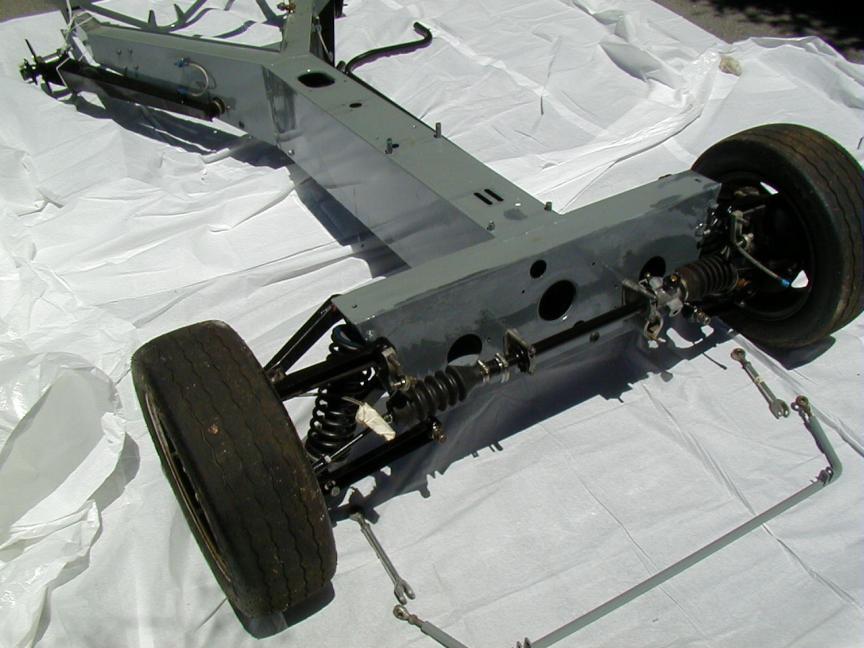 Front Sway Bar
Notice the sway bar on the ground. This mounts to the top-suspension bolt using small aluminum bars and rod ends (rose joints). (The tabs on the bar bolt to rod ends.) It mounts just above the steering rack and the master cylinder. A down-link (pictured) goes to the rear of the bottom shock mount bolt.
I don't know who designed this sway bar mount. It's design is good (it hides nicely under the body but above the ground) but a few details are not impressive: the tabs welded on the bar are not quite in the right places -- there is sufficient adjustment but it was surely a one-off design.
The links (being to the rear of the bottom shock mount) impart a twist to that bottom area that the original sway bar did not. The twist is not what one would want.
The links are not the same length so they have to be mounted on the correct side otherwise the rod end threads do not really work. Which is obvious once one actually tries to put it together wrong.

This work is licensed under a Creative Commons Attribution 4.0 International License.