I have not received any National Security Letter.
Please join the Electronic Frontier Foundation ( EFF.org ) and the fight for your rights on the Internet.
Please join the Union of Concerned Scientists ( uscusa.org ) in bringing science into improving all our lives (everyone is welcome to join).
Public Domain works are a vital part of any culture and there are repeated attempts to erode the Public Domain. For more information see the Center for the Study of the Public Domain at Duke University.
David A's Europa
Front Brakes
I am using the Zender front brake racing caliper kit. These are Wilwood Dynalite calipers mounted on a CNC machined aluminum mount (which in turn bolts to the standard upright). The disk itself is larger than stock and is thicker and vented. Though the disk is heavier than stock and the mount is very slightly heavier than the stock steel mount the Wilwood calipers are so much lighter than the stock calipers (which weigh 8 pounds!) that it is lighter than stock overall.
In April 2018 I discovered some marks on a piston and discovered a rear caliper piston was not easily pushed back. Replaced all the square-section o-rings and all the stainless-steel pistons (all had the little scratches near the outer ends of the pistons) I could not find the orings or pistons on the wilwood site, but summitracing.com has the parts.
| | | | | |
| --- | --- | --- | --- | --- |
| description | Wilwood part | diameter | length | QtyPerCaliper |
| | number | inches | inches | QtyPerCaliper |
| Dynalite Caliper | | 1.75 | 0.88 | 1 |
| Set of 4 orings | 130-2655 | 1.75 | | 1 set |
| Pistons | 200-7528 | 1.75 | 0.88 | 4 |
| Splitpin Pack | 180-0055 | 1/8th | 3.0 | 1 |
The split pins come in a pack of 10, one used per caliper.
The slight cutaway on the caliper was for the Brand Lotus stock wheels and not needed for the Panasport wheels in use.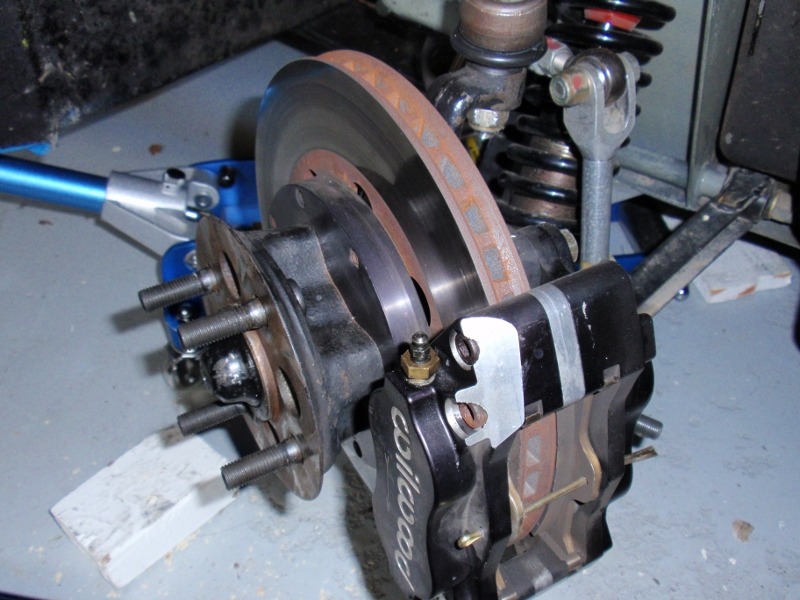 Here we show the disk mounting bracket.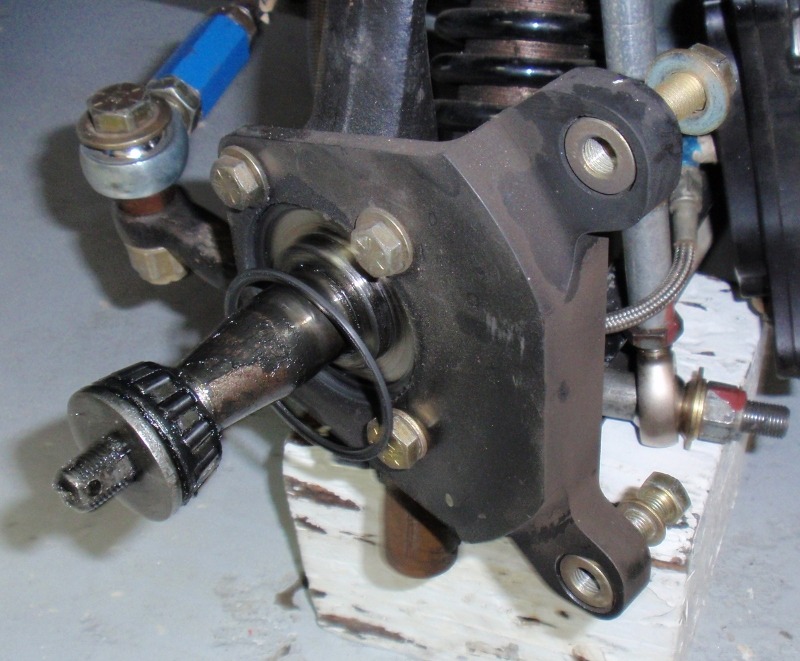 Finally, we show the disk mounted (via an aluminum adapter) to the stock cast iron stock hub.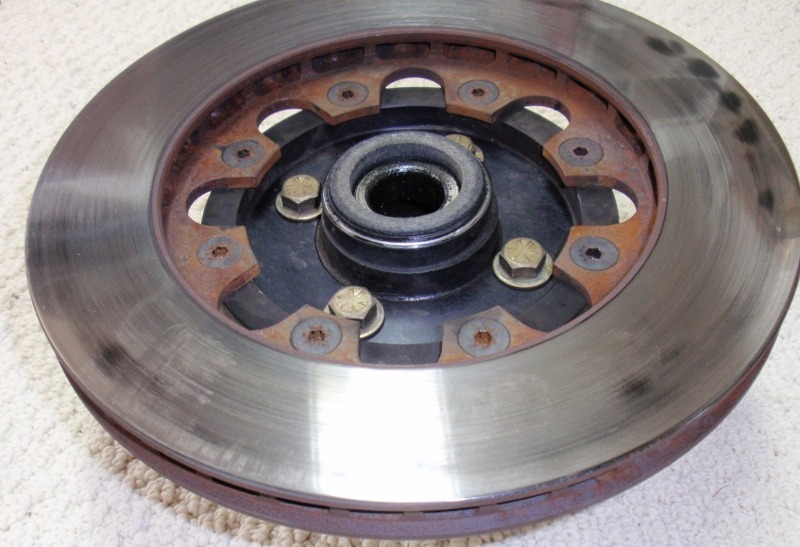 This work is licensed under a Creative Commons Attribution 4.0 International License.